Convenient & Confidential STD Testing in Laredo, TX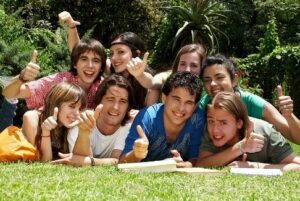 Sexually transmitted diseases (STDs) are very common, and many do not cause any noticeable symptoms. This means you could be infected and not even know it. Therefore, if you are sexually active, STD testing should be part of your regular health care plan. You should know that this service is not included as part of an annual physical exam or routine check-up—you must specifically ask for it. At VitalMed Urgent Care, we make it easy for you to do so. We offer convenient and confidential STD testing services on a walk-in basis at both of our clinics in Laredo, Texas.
If you would like to take advantage of our STD testing services, come to VitalMed at your convenience. Our team is available during extended hours every day (except certain holidays). We can test for many common STDs, such as chlamydia, gonorrhea, human immunodeficiency virus (HIV) and hepatitis.
What Does STD Testing Involve?
First, your provider at VitalMed will ask you some questions. Please be honest; your answers will help us determine which type of STD testing is most appropriate for you. There's no need to worry—we would never judge you. We will also protect your personal information, keeping it secure and confidential at all times.
Next, your STD testing may include a physical examination and a lab test based on a mouth swab, urine sample or blood draw. Your test should be completed within minutes, and we will contact you as soon as we have the results, which are typically available within one to five business days. It's that simple.
The only way to know for sure whether you have an STD is to be tested by a medical professional. This knowledge is important because an early diagnosis and appropriate treatment can help you achieve the best possible outcome—as well as reduce the risk of spreading the infection to others.
In addition to fast and accurate STD testing, you can turn to VitalMed Urgent Care in Laredo, TX for all of your other non-emergency health care needs. Stop by today!