Drug Screening & Other Occupational Health Services in Laredo, TX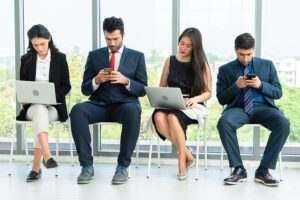 Drug screening is an important aspect of running an effective business. According to studies performed by the National Council on Alcoholism and Drug Dependence, employee drug abuse costs employers upwards of $81 billion each year. This is probably not surprising when you consider that an employee's illicit drug use can affect not only his or her job performance but also the safety and health of others. Periodic drug screenings are one of the best ways to ensure that your workforce is healthy, safe, and productive.
As a trusted occupational health specialist in Laredo, Texas, VitalMed Urgent Care offers pre-employment drug screening and employee drug and alcohol testing, as well as workplace accident investigation, DOT re-certification, and workers' compensation services. Employers who partner with us have convenient access to a full range of occupational medicine services through one relationship with one provider.
Reduce Your Risk With Reliable Drug Screening
At VitalMed, we recommend drug screening for employment candidates before hire, and also for current employees at random. At our occupational health clinic, we offer a comprehensive form of drug screening that tests a urine sample for several illegal drugs, including opiates and cocaine, as well as high levels of prescription drugs that may point to abuse. We also offer hair testing.
When you partner with VitalMed, you can feel confident that your drug screening tests will be performed quickly and reliably. Each test we complete is immediately processed in our onsite lab, and the results are typically available within a few days. Because we don't have to send specimens to outside testing centers for analysis, we are able to minimize the turn-around time, potential for error, and costs typically associated with drug screening.
If you have questions about our drug screening process or any of the other occupational health services we offer, please contact VitalMed Urgent Care. And if you need a drug test performed as soon as possible, we can make that happen at one of our convenient walk-in clinics in Laredo, TX.