Pre-Employment Physicals Performed in Laredo, TX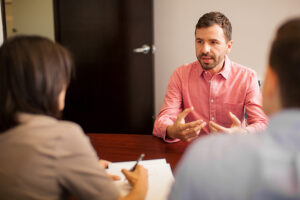 As a business owner or manager, you may require prospective employees to undergo a pre-employment physical examination before you make your final hiring decision. The goal is to gain a comprehensive picture of the candidate's health status to confirm that he or she is capable of performing the required job duties. Ultimately, pre-employment physicals can promote safety in the workplace.
The occupational health specialists at VitalMed Urgent Care can take care of this requirement for you. We perform pre-employment physicals on a walk-in basis at our two conveniently located clinics in Laredo, Texas.
What Do Pre-Employment Physicals Include?
Pre-employment physicals can vary based on the specific job description, work environment and potential hazards. In general, to assess the health of a job candidate, we will:
Discuss the candidate's personal and family medical history
Perform a thorough physical examination
Measure the candidate's vital signs, including his or her body weight, height, blood pressure, pulse and temperature
Perform a vision test and a hearing test
Conduct a drug screening
Review the candidate's immunization record
If appropriate, we may also perform more specialized testing, such as evaluating the candidate's pull and grip strength if the job requires frequent heavy lifting.
After completing a pre-employment physical, we will provide you with a health assessment and fitness recommendation, which you can use to decide whether to hire the applicant, make reasonable accommodations for any disabilities or health issues or withdraw the offer as outlined to the candidate in the job offer letter.
The team at VitalMed Urgent Care is available every day to perform pre-employment physicals—including DOT physicals—on your schedule. We never require appointments, but you are encouraged to use our convenient online check-in system. Contact us or stop by one of our urgent care centers in Laredo, TX, today.