Executive Physicals Performed in Laredo, TX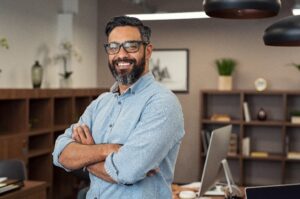 An executive physical is a preventive medical evaluation designed to provide a comprehensive picture of the patient's overall health status. The process, which extends far beyond a general wellness exam, begins with an in-depth doctor-patient discussion, allowing the provider to gain a broad understanding of the patient's medical history and identify any concerns or risk factors. Based on that information, the provider can then maximize the patient's visit time by creating a customized itinerary of tests tailored to the patient's specific needs.
In a single program, the results of advanced lab testing, bloodwork, imaging, cognitive assessments, medication and immunization reviews and specialty consultations are collected and analyzed. Working together, the provider and patient can then create a roadmap to help the patient achieve optimal health, wellness and performance.
Not Just for Executives
The term "executive physical" is somewhat misleading in that access to this service is not limited to corporate executives. For instance, while many business owners provide executive physicals for their leaders as a way to help ensure that those key employees are in good health, some individuals seek executive physicals on their own as a seamless and efficient way to stay on top of their health.
With life seemingly getting busier by the minute, more and more people are recognizing the importance and benefits of a personalized, in-depth health care program that is fully customized to meet their individual needs. And they can find just such a program at VitalMed Urgent Care. Our occupational health specialists perform executive physicals on a walk-in basis at our two conveniently located clinics in Laredo, Texas.
If you are a business owner, manager or individual interested in learning more about our executive physicals or other occupational health services, contact VitalMed Urgent Care today.