Hair Drug Testing & Other Occupational Health Services in Laredo, TX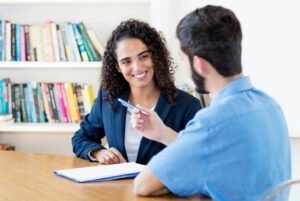 As an employer, you need to do everything you can to maintain a safe and drug-free workplace. VitalMed Urgent Care is your occupational medicine partner. In addition to a full slate of urgent care services, we're pleased to offer comprehensive occupational health services, including both urine and hair drug testing, to business owners and managers throughout the Laredo, Texas, area.
Why Use Hair Drug Testing?
As compared to urine drug screening, hair drug testing provides a longer detection window—up to 90 days before the test date—for a wide range of drugs, which can help you identify patterns of illicit drug use as well as prescription medication misuse. For instance, hair drug testing can detect:
Opioids
Cocaine
Amphetamines
Ecstasy
Marijuana
What's more, the specimen collection process is straightforward and supervised, which minimizes the risk of tampering and substitution. Using scissors, we carefully cut a small amount of hair (90-120 strands) at the scalp, then secure the sample in foil, complete chain of custody documentation and submit it to the lab for processing.
A negative hair follicle drug test is typically available within 24 hours. On the other hand, a positive hair follicle drug test is generally confirmed after 72 hours (all tests that produce a nonnegative result undergo further testing).
No Appointment Needed
Unlike many traditional occupational health centers, VitalMed does not require appointments for hair drug screening. We can accommodate your employees on a walk-in basis.
If you'd like to learn more about our hair drug screening and other occupational health services, contact VitalMed Urgent Care in Laredo, TX, today.