Pulmonary Function Testing Performed at Our Urgent Care Centers in Laredo, TX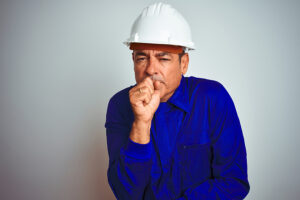 Pulmonary function testing can provide a detailed picture of how well your lungs are working. During this relatively simple breathing test, a medical professional can determine how much air your lungs can hold, how quickly air moves in and out of your lungs and how efficiently your lungs are using oxygen and eliminating waste (carbon dioxide). The results of your lung function test can help your doctor diagnose certain respiratory conditions and, if necessary, determine the most appropriate treatment plan.
When Is Pulmonary Function Testing Needed?
Sometimes, pulmonary function testing is included as part of a routine physical examination, especially for people who work in certain environments, such as coal mines and graphite factories. A doctor may also order a lung function test to help diagnose:
Allergies
A respiratory infection
The cause of breathing difficulties
A chronic lung condition, such as asthma, bronchitis, bronchiectasis, COPD or emphysema
Asbestosis (a lung disease that results from the inhalation of asbestos fibers)
Restrictive airway problems caused by lung inflammation or scarring
Pulmonary function testing can also be used to evaluate respiratory function before surgery to assess the risk of lung complications, or to gauge the effectiveness of treatments for chronic lung conditions.
What Does Pulmonary Function Testing Involve?
During your lung function test, you'll be instructed to wear a soft nose clip to ensure that all of your breathing takes place through your mouth and not your nose. A technician will direct you to seal your lips around a mouthpiece connected to an instrument called a spirometer, which will measure and record your lung function as you inhale and exhale in different ways. For instance, you may be directed to breathe normally, then take full, deep breaths. Your doctor will compare your test results to the baseline values established for your age, height, gender and ethnicity.
To learn more about pulmonary function testing or to receive a lung function test in Laredo, Texas, contact VitalMed Urgent Care. We offer a comprehensive slate of non-emergency urgent care services, including treatments for illnesses and injuries that do not threaten life, limbs or eyesight, as well as occupational medicine, physical exams, flu shots, lab draws and more.