Work-Related Injury Treatment in Laredo, TX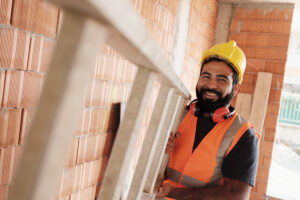 Do you have a non-emergency work-related injury that may be covered by workers' compensation? You'll want to receive timely and appropriate treatment from a qualified medical provider. This is important not only for your health and recovery but also for maximizing your workers' compensation benefits and ensuring that you will be fully compensated for your injury.
VitalMed Urgent Care offers occupational health services, including diagnostic and treatment services for many work-related injuries, on a walk-in basis in Laredo, Texas. We also accept appointments through our online registration system.
We're Here to Help You Get Well & Be Well
Each VitalMed walk-in clinic is equipped with a state-of-the-art clinical lab and digital X-ray technology, which means we can save time by performing many routine diagnostic services on the spot. As a result, we can streamline your health care experience and expedite your diagnosis, allowing you to begin your treatment as quickly as possible.
For work-related injuries, we offer many treatment services on site, including:
Suturing and stapling skin lacerations
Splinting, stabilizing and casting bone fractures
Removing foreign bodies from the eyes, ears and skin
Treating minor burns
Draining abscesses
Administering tetanus boosters
When you turn to VitalMed for work-related injury treatment, you can feel confident that you will see a provider who is both experienced and articulate. This is important because, in addition to making decisions about your diagnosis and treatment, your provider will create reports (and possibly provide testimony) that can affect your return-to-work timeline as well as your workers' compensation benefits.
How to Get Treatment for a Work-Related Injury
If you were injured on the job, time is of the essence. Contact VitalMed Urgent Care or visit one of our walk-in clinics in Laredo, TX. The workers' compensation process may seem complicated and demanding, but we're here to help you navigate it with confidence. Your well-being is our top priority, and we'll take the time to answer your questions and provide you with detailed instructions throughout your recovery.