Laredo Texas – Vital Med Urgent Care, LLC Earns Accreditation from the Urgent Care Association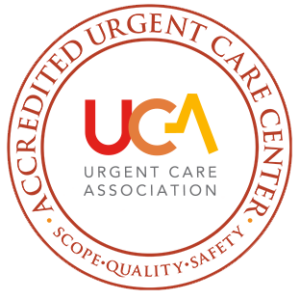 Vital Med Urgent Care, located in Laredo Texas has earned the Accredited Urgent Care designation, the highest level of distinction for urgent care centers.  The Urgent Care Association's standards are established by association member of leaders, care providers and field of on-demand, consumer-focused healthcare individuals.
Vital Med Urgent Care underwent through a rigorous survey process that surveyors evaluated seven different domains.  The domains that were evaluated were Governance, Patient Care Process, Health Record Management, Human Resources, Patient Privacy, Rights and Responsibilities, Physical Environment and Quality Improvement.  The health care environment is changing, and it is becoming more and more important for patients to understand their treatment options and for healthcare clinics to stay on the edge and up to date with policies, procedures, and practices.
Urgent care is a convenient and viable option for medical conditions that cannot wait for a scheduled appointment with a primary care physician.  Vital Med's centers provide patients with walk-in, extended-hour medical attention with licensed providers for a large scope of medical conditions and have met all the Urgent Care Association's established standards and criteria for quality of patient care, safety, and scope of services. Vital Med Urgent Care accepts unscheduled, walk-in patients during all hours of operation.
Unexpected cuts, burns, sprains or fractures that do not require a visit to the emergency room, that's where Vital Med's Urgent Care centers fill in the gap by offering increased convenience and cost savings.  We are equipped with x-ray, laboratory services and licensed providers are always available to perform minor procedures like casting and suturing.
Vital Med Urgent Care is proud to demonstrate our commitment to our community by providing patients with access to quality care of the highest level by earning accreditation with the Urgent Care Association.
About Vital Med Urgent Care:
At Vital Med Urgent Care we believe time, good health and effective health care are vital to everyone. Based on that premise, Vital Med was founded in 2015 to make urgent care services more easily accessible to individuals, families, employers and employees in the Laredo, TX, community. At our conveniently located walk-in clinics, our experienced and compassionate medical providers provide a full spectrum of non-emergency health care services, including treatments for many common illnesses and injuries, physical examinations, X-rays, EKGs, lab draws, flu shots, tetanus boosters and occupational medicine. We know you expect fast and attentive service, and we are committed to meeting and exceeding your expectations.
North Clinic –5711 McPherson Rd. #103, Laredo Texas 78041
South Clinic –3120 La Pita Mangana Rd. #100, Laredo Texas 78046
Weekdays 9 am – 10 pm, Weekends 9 am – 6 pm
Most Private insurances (Blue Cross Blue Shield, Medicare, Medicaid) and Self Pay
To learn more about the UCA, visit www.ucaoa.org.