Your Time & Health Are Vital – Benefit From Prompt Urgent Care Services in the Laredo, TX, Area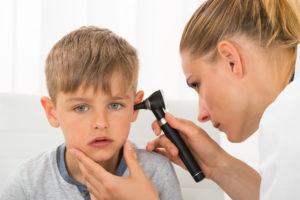 Established upon the premise that time, good health and convenient health care are vital to everyone, VitalMed Urgent Care offers prompt and comprehensive urgent care services to individuals, families, employers and employees throughout the Laredo, Texas, area. Whether you are dealing with an upper respiratory infection, stomach flu or seasonal allergies, we know you need quick care to help you feel better. We also know that you want to get in and out of our office quickly. That's why we prioritize short wait times. Many of our providers have ER training, so they are accustomed to moving fast while still providing attentive and compassionate care.
Our urgent care services include:
Treatments for Non-Emergency Illnesses & Injuries
Illnesses and injuries can happen at any time. When they do, VitalMed is here for you. Without waiting days for an appointment with a primary care physician or facing the intimidating chaos and exorbitant expense of an emergency room visit, you can receive immediate care for:
Cold and flu symptoms
Fever
Nasal congestion and nosebleeds
Upper respiratory infections
Coughs, bronchitis and pneumonia
Sore throats and strep throat
Ear and eye infections
Migraines and headaches
Cuts, scrapes and wounds that need stitches
Muscle strains and ligament sprains
Minor fractures and joint dislocations
Animal bites and insect stings
Skin rashes and other minor allergic reactions
Minor burns
Nausea, vomiting, diarrhea and stomach flu
Urinary tract and bladder infections
Sexually transmitted diseases (STDs)
We also provide flu and tetanus shots, as well as school, sports and camp physicals.
Occupational Health Services
To promote the safety and well-being of employees in the workplace, VitalMed offers a broad spectrum of occupational health services, including:
Pre-employment physicals and testing
DOT & NDOT physicals
Treatments for work-related injuries
Injury case management
Pulmonary function testing
Respirator fit testing
Drug and alcohol testing
Skip the ER & Come to VitalMed Instead
Do you need non-emergency urgent care right away? Skip the ER and come to VitalMed Urgent Care instead. You can register for an appointment through our convenient online registration system or simply stop by one of our offices, where you will be warmly greeted by our front desk staff and promptly seen by a medical provider. We have two convenient locations in the Laredo, TX, area, and both are open seven days a week during extended hours to help you get well and be well.