Convenient Walk-In Clinic Serving Residents of Laredo, TX & Surrounding Areas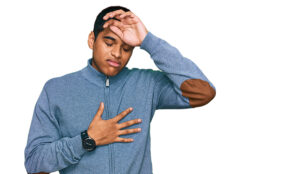 Illnesses and injuries can strike at highly inconvenient times, leaving you scrambling to sort through healthcare choices that are often limited. When you're feeling miserable, you might not want to wait for an appointment to be seen by your primary care practitioner. But if your ailment is not a life-threatening emergency, you don't have to endure a stressful and expensive ER visit, either. In this common situation, you have an outstanding alternative: a VitalMed Urgent Care walk-in clinic.
Whenever you require immediate care for a non-life-threatening health issue, you can confidently turn to the VitalMed team. In addition to the "regular" business hours maintained by many other providers, our walk-in clinics are open during extended hours, including evenings, weekends and holidays—and we do not require appointments. For patients six months and older, we're a convenient source of non-emergency urgent care.
Areas We Proudly Serve
VitalMed is proud to serve families and employers from:
Because each VitalMed walk-in clinic is fully equipped with digital X-ray technology and an on-site lab, we can often provide our patients with all of the diagnostic and treatment services they need in one location. To further support the health and wellness of our community, we also offer preventive care, such as flu shots, as well as a full slate of occupational health services.
We'll Help You Feel Better
If you need prompt medical attention for a non-emergency health concern, you can bypass the ER—along with its sky-high fees and endless chaos—and come straight to a VitalMed Urgent Care walk-in clinic instead. For more information about our comprehensive urgent care services, contact us today.