Prompt Lab Services for the Laredo, TX, Community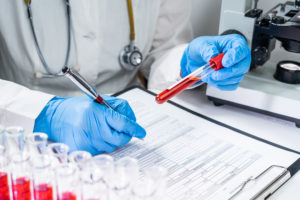 When you need a lab test to check for an illness or for some other reason, you want it to happen quickly and conveniently. That's why you can feel good turning to VitalMed Urgent Care for the lab services you need. Our urgent care centers in Laredo, Texas, are staffed with experienced practitioners who can administer many common lab tests, and since we are open seven days a week and have walk-in availability, you can receive the services you need right when you need them.
A Wide Spectrum of Lab Services
Individuals and families in the area can turn to VitalMed for a variety of lab tests, including:
Drug and alcohol testing, including hair testing
Blood testing
We'll be able to provide immediate results for any of our rapid testing services, which include strep and flu testing, as these tests are read by a machine in our facility. The results of our other lab tests will be available in a few days, if not sooner.
Affordable Lab Testing
Affordability is a key goal for our team at VitalMed, as we don't believe that quality health care should be cost-prohibitive. That's why we go above and beyond to offer affordable lab testing. We accept most major health insurance plans, including Blue Cross and Blue Shield, Aetna, Cigna, Humana, Medicare and Texas Medicaid, and have reasonable self-pay rates.
Visit Us Today
If you need lab services in Laredo, TX, visit VitalMed Urgent Care. Our facilities are open seven days a week and staffed with experienced medical practitioners who are committed to patient-centric care. To expedite your visit, check in online!