DOT Physicals & Non-DOT Physicals Performed in Laredo, TX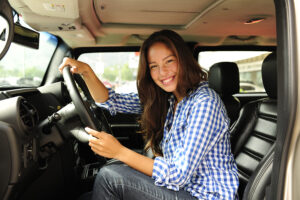 To ensure the safety of everyone who travels on our nation's roads and highways, the U.S. Department of Transportation (DOT) enforces strict requirements, including a specific physical examination that a professional driver must pass before operating a commercial vehicle. The guidelines for DOT physicals are overseen by The Federal Motor Carrier Safety Administration (FMCSA), which mandates the exam, to ensure that commercial vehicle drivers can safely perform their job without the risk of a known health problem causing an issue.
DOT physicals, which must be performed by a certified medical examiner, are available on a walk-in basis at VitalMed Urgent Care in Laredo, Texas. Our examining providers are registered with and certified by the FMCSA. We can perform the necessary exam to confirm that you are physically and mentally capable of safely operating a taxi, limousine, truck, or another type of commercial motor vehicle.
What Does a DOT Physical Involve?
Unlike annual physicals, which are designed to provide a general health "snapshot," DOT physicals focus specifically on identifying any medical conditions that could potentially interfere with the safe operation of a motor vehicle. In addition to discussing your health history in depth and evaluating your heart, lungs, balance, and coordination, your examiner will:
Check your blood pressure and pulse
Test your vision and hearing
Evaluate your urinalysis result to screen for diabetes and certain drugs
The FMCSA requires all commercial drivers to carry a certificate of good health, which you'll receive if you pass your DOT physical. If you do not pass, this does not necessarily mean that you will be barred from pursuing a career as a commercial driver. Your examiner at VitalMed can explain your options. For instance, if you were diagnosed with a disqualifying medical condition, you may be able to improve it with treatment and then repeat the exam. Additionally, the FMCSA has driver exemption programs for some individuals who have diabetes, impaired vision or hearing, or another disqualifying condition. We can help you determine if you are eligible for any of those programs.
We Perform Non-DOT Physicals as Well
In addition to DOT physicals, VitalMed also offers non-DOT physicals for a variety of purposes. Unregulated by the FMCSA, non-DOT physicals include pre-employment, school, sports, and camp physicals.
The team at VitalMed Urgent Care is available to perform DOT physicals and non-DOT physicals on your schedule. We never require appointments, but you are welcome—and encouraged—to use our convenient online check-in system. Contact us or stop by one of our urgent care centers in Laredo, TX, today.