Common Cold Treatment in Laredo, TX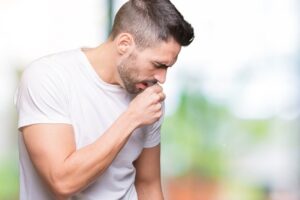 A cold can make you feel wiped out and just plain miserable. Even so, you probably don't need to see a doctor. There's no cure or specific treatment for the common cold. Antibiotics are ineffective against cold viruses and should not be used unless there is a bacterial infection.
So, What Can You Do to Feel Better?
The aim of common cold treatment is to ease uncomfortable symptoms, such as coughing, sneezing, fever, nasal congestion, body aches and a sore throat. These symptoms should simply run their course over several days and go away on their own. Until then, you should try to rest comfortably at home, drink plenty of water and take an over-the-counter cold remedy if necessary.
How Can You Be Sure It's Just a Cold?
While a cold is usually nothing to worry about, it's important to keep in mind that common cold symptoms can look a lot like symptoms of other, more serious conditions, such as sinus infections, bronchitis and pneumonia. Therefore, you should always keep a close watch on your cold symptoms and see a doctor if:
You Feel "Off" for More Than Two Weeks
Common cold symptoms usually improve within about a week. If 10 days have come and gone and you're still feeling lousy, or if you started to feel better but then got worse, you should seek medical attention.
Your Fever Persists
Fever is a sign that your body is fighting off an infection, and that's a good thing. But a fever that accompanies a run-of-the-mill cold should be relatively mild and brief. If yours lingers, your body may be battling something more serious than the common cold.
You Can't Catch Your Breath
The common cold can make you feel stuffy and congested, but it should not cause you to have trouble breathing. Shortness of breath or wheezing may indicate a larger issue, such as pneumonia, and only a doctor can make that determination.
You Can't Keep Anything Down
If you have severe diarrhea or are vomiting frequently, you can quickly become dehydrated, which means your body may not have enough water to perform its vital functions. A doctor can help you restore lost fluids and electrolytes.
Visit One of Our Urgent Care Centers
If your cold symptoms seem to be getting out of hand, don't wait to seek medical attention. You are always welcome to come to VitalMed Urgent Care in Laredo, TX, for common cold treatment.
To learn more about our services, contact VitalMed Urgent Care today.