Testing & Treatment for Sexually Transmitted Diseases (STDs) in Laredo, TX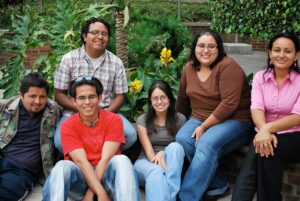 If you are sexually active, one of the best ways to protect your health is to be tested for sexually transmitted diseases (STDs) on a regular basis. Like many people, you might assume that STD testing is included as part of your annual wellness physical, but that's not the case—you must specifically ask for it. Of course, you're probably busy, and STD testing is just one more thing you have to think about. But VitalMed Urgent Care makes it easy. We offer a full slate of non-emergency health care services—including discreet and reliable STD testing—on a walk-in basis at our two convenient locations in Laredo, Texas.
At VitalMed, we know your time is valuable, and you can rely on our expert medical team to deliver fast and accurate STD testing. You don't need to make an appointment or schedule time off from work or school—just stop by whenever it's most convenient for you. Each of our urgent care centers is equipped with a clinical lab, which means we can often eliminate the extra step of sending the samples we collect to an off-site testing center—and ultimately provide you with quicker results.
What to Expect
When you visit VitalMed for STD testing, your provider will ask about your sexual history and perform a brief physical exam to determine which test(s) are most appropriate for you. We can test for many common STDs, including herpes, chlamydia, gonorrhea, syphilis, human immunodeficiency virus (HIV) and hepatitis B and C.
Most STD tests involve the collection of a urine, blood, saliva or cell sample. In any case, the process is simple, and we'll let you know as soon as we have your results, which can take anywhere from a few minutes to a few weeks depending on the type of test(s) you receive. If you test positive for an STD, there's no need to worry; we will explain your next steps and treatment options. When detected early, most STDs can be effectively treated and even cured.
For the answers and peace of mind you need, visit VitalMed Urgent Care today for STD testing in Laredo, TX.