Could Your Sore Throat Be Strep? Find Out With a Strep Test in Laredo, TX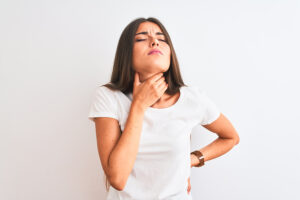 Does your throat feel like it is on fire? Does it hurt to swallow? You could have an ordinary sore throat, which is usually caused by the viruses responsible for the common cold or flu. But you could also have strep throat, a highly contagious bacterial infection that may require antibiotic treatment. The only way to know for sure is to be tested. At VitalMed Urgent Care in Laredo, Texas, we can perform a rapid strep test on site and have your result available within minutes.
Should You Be Tested for Strep?
Strep symptoms often come on very suddenly. In addition to severe throat pain and difficulty swallowing, a strep infection may cause:
Fever, chills and muscle aches
Inflamed tonsils
Tiny red or white patches at the back of the mouth
Tender, swollen lymph nodes in the neck
Headaches
Nausea or vomiting
Because a bacterial (strep) infection and a viral infection require different treatment approaches, it is important to determine the cause of these symptoms. The fastest way to do so is to receive a rapid strep test.
To test you for strep, a provider at VitalMed will gently swab the back of your throat. Then, we'll analyze the swab in our on-site clinical lab for evidence of strep antigens, which are produced by the body's immune system in response to exposure to the strep bacteria. Based on a thorough evaluation of your symptoms and the outcome of your rapid strep test, we will diagnose your condition and suggest an appropriate treatment plan to help you feel better.
How Is Strep Throat Treated?
If you are diagnosed with strep, we may prescribe an antibiotic to help destroy the bacteria that are causing your infection, which will soothe your sore throat and prevent complications, such as rheumatic fever. With antibiotic treatment, your strep infection should resolve fairly quickly. However, to help prevent a recurrence as well as the development of a more serious drug-resistant infection, it is important that you take all of your medication exactly as prescribed. As you recover, you should rest at home, stay well-hydrated, gargle with warm salt water, and eat soft foods to avoid irritating your throat.
If you have a sore throat and would like to receive a rapid strep test, come to VitalMed Urgent Care in Laredo, TX, today.