Painful Urinary Tract Infection? Receive Prompt UTI Treatment in Laredo, TX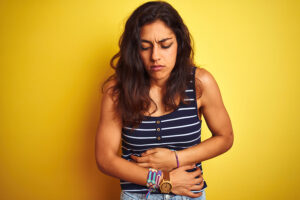 Do you need fast relief from a painful urinary tract infection (UTI)? Come to VitalMed Urgent Care in Laredo, Texas, where you can receive prompt and effective UTI treatment on a walk-in basis.
A UTI is a common infection that can develop when harmful bacteria enter the urethra and multiply in the bladder. Women are more susceptible to UTIs than men, mainly because bacteria can more easily reach a woman's bladder through her comparatively short urethra.
Prompt UTI treatment is important not only to relieve pain but also to help prevent potentially serious complications. For instance, bacteria in the bladder can move into the kidneys and enter the bloodstream, where it can then travel throughout the body.
UTI Treatment When You Need It
Come to VitalMed Urgent Care for UTI treatment right away if you experience any of the following symptoms:
Urinary urgency or frequency
Urine leakage
Burning during urination
Cloudy, bloody, dark-colored or odorous urine
Bladder spasms
Pelvic pain
After you arrive at our walk-in clinic, you'll be asked to provide a small urine sample, which we will test in our on-site lab for the presence of bacteria. If we diagnose you with a UTI, we may prescribe antibiotic treatment. If so, it is very important that you finish your entire course of antibiotics as prescribed, even if you start to feel better beforehand. If you stop taking your medication too soon, some of the bacteria may linger in your bladder, allowing the infection to persist and possibly worsen. Also, to help flush the bacteria out of your body, you should drink plenty of water while you are being treated for a UTI.
With VitalMed Urgent Care, you always have convenient access to UTI treatment, so there's no need for you to live with the pain and disruption of a urinary tract or bladder infection. Stop by one of our urgent care centers in Laredo, TX, today.