Fast & Effective Cough Treatment in Laredo, TX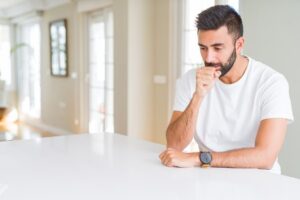 Most of the time, an occasional dry cough doesn't require treatment, nor is it anything to worry about. That's your body's way of keeping your airways clear and protecting your lungs from infection. When your lungs become irritated, your body tries to cough out whatever is bothering them. Things like dust, pollen, smoke, strong perfume, and cold air can set off a hacking spell—and that's usually a good thing.
Cold and flu viruses often cause a productive cough, which is also positive because it helps to clear germy mucus out of your lungs. Usually, this type of cough will gradually go away as your body recovers from the illness.
A Chronic Cough May Require Treatment
Constant coughing can disrupt your sleep and sometimes interfere with your everyday activities. If your cough doesn't seem to be getting any better, you might be wondering what you can do to quiet it once and for all.
The best way to find an effective treatment for your cough is to see a medical provider who can figure out what's causing it. This is important because a cough that doesn't go away could be a sign of a more serious viral infection, such as pneumonia or COVID-19. Generally speaking, you should seek medical attention if your cough:
Lasts longer than two weeks
Produces yellow, green, or bloody mucus
Is accompanied by fever or shortness of breath
Causes you to wheeze
Cough Treatment on Your Schedule
If constant coughing is interfering with your rest or daily life, you don't want to wait several days or weeks for an appointment to see a doctor. But then again, your cough most likely does not require emergency room treatment, either. VitalMed Urgent Care is an ideal solution. Our urgent care centers in Laredo, Texas, offer the best of both worlds. We can provide many of the same non-emergency health care services as an ER, but at a lower cost and in a more patient-friendly setting.
Don't allow a lingering cough to get you down. Contact or visit VitalMed Urgent Care for cough treatment today.