Nausea & Vomiting Treatment in Laredo, TX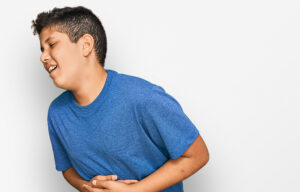 You might feel nauseous and even vomit for a variety of reasons, including stomach flu, motion sickness, certain medications, a migraine headache or "morning sickness," which is frequently associated with early pregnancy. Usually, nausea and vomiting will clear up without treatment within 24 to 48 hours as your body naturally rids itself of the irritant or regains its equilibrium. In the meantime, you may find it helpful to rest, drink plenty of ice-cold water, avoid strong odors and eat small portions of bland foods such as crackers, plain rice and gelatin.
When to Seek Medical Attention
Sometimes, nausea and vomiting can signal a serious underlying health issue, so you should seek medical attention if your gastrointestinal distress is severe or persistent. For instance, along with nausea or vomiting, a heart attack can cause chest pain and shortness of breath, while a head injury such as a concussion can cause dizziness and confusion. If you experience any of these symptoms, you should call 911 or go directly to the nearest ER.
Even in non-emergency situations, excessive nausea and vomiting can quickly lead to dehydration, which can be life-threatening if left untreated. Some signs of dehydration to watch for include:
Extreme thirst
Dry mouth
Infrequent urination
Dark-colored urine
Dizziness
Fatigue
We'll Help You Feel Better
If you've been nauseous or vomiting for more than two days or you are exhibiting signs of dehydration, turn to VitalMed Urgent Care in Laredo, Texas. After discussing your medical history and symptoms, we can suggest an appropriate treatment plan to help you feel better and replenish your lost fluids and electrolytes.
The experienced team of medical providers at VitalMed Urgent Care is available every day during extended hours, and we do not require appointments. Just walk in whenever it's most convenient for you, and we'll help you get your nausea and vomiting under control.